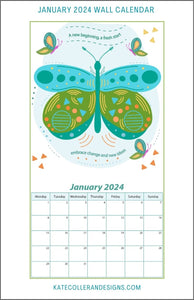 New Product Line - and it's on sale!
Fly into a world of whimsy with Kate Colleran's butterfly-inspired brand new product line! Get your calendars, notepads, and decals before they flutter away! Hurry, this introductory sale won't last long!
Decals, Notepads, Calendars
Quilt Patterns by Kate Colleran
My quilt patterns are a fun mix of modern and traditional and are geared for the beginner to intermediate quilter. I am drawn to bright colors and simple shapes and want to create quilt patterns that will bring a smile to your face!
From day 1 the goal was to help you make a quilt. Whether you are a beginner, intermediate or advanced quilter, my patterns will work for you! The patterns are written with the beginner in mind; they are like a quilt class in a bag! The designs are fresh, fun and a mix of traditional elements with a modern touch!
Let's make a quilt!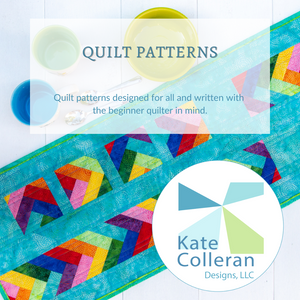 Featured Collection - new products